Perfect.
For everybody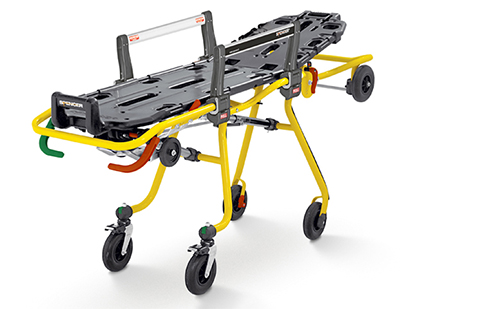 The self loading stretcher with variable heights with dynamic contours and supple design. A development of constant research and experiments.
A new concept of the stretcher: a reliable partner offering maximum comfort to the patient along with all the ergonomic and functional requirements of the operator.
A certified product. A concentrate of safety and technology.
This is the new Cross.

During rescue operations, every second is vital. The manoeuvrability of the Cross helps gain precious seconds.
the ideal companion for rescuers

Bumps and vibrations are absorbed by the suspension system and not by my body.
patients would choose Spencer

Just the best stretcher in the world for quality / price. We now have more than 100 ambulances equipped with Cross.
recommended by ambulance builders
look.
In action. On display. In the world